[FinalTilesGallery id='1′]
Sunday Morning Worship–10:30 A.M.
At Abiding Life Fellowship we believe that it is important to enter into the service with praises to our God. Colossians 3:16 says: "Let the word of Christ dwell in you richly, teaching and admonishing one another in all wisdom, singing psalms and hymns and spiritual songs, with thankfulness in your hearts to God."
So many times the heaviness of this life weights us down. We often bring this with us to church and feel the burdens trying to keep us from worshiping God with our whole heart, and the way He deserves. We begin every service with songs of worship and we lay every burden at the feet of Jesus. When we choose to worship God even if we may not feel like it and before you know it God has refilled our hearts with Joy unspeakable. The problems may still be there but now hope has energized our faith and Joy is so much better than happiness. Please Join us at 10:30 every Sunday morning as we worship the King of Kings and Lord of Lords.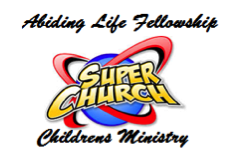 Following the worship service, and during the A.M. Sermon, children ages 4-10 are invited to join our "Super Church" service. This service is held every Sunday morning during the A.M. Sermon and is geared toward teaching the next generation the truth about who God is and what it means to serve Him.
Sunday Evening Worship–6:00 P.M.
Please follow us on facebook and download our Abiding Life App on Android and IOS devices to receive updates about our Sunday night small group sessions.  We have recently completed a small group study entitled "Relentless", currently we are not holding small group classes.  Our new small group session will begin Jan 2018, stay tuned for updates.  Our Sunday night services are reserved currently for mens and womens fellowship gatherings.  Every Sunday night Mens Fellowship and Womens Fellowship meet on alternating weeks and fellowship.  For more information on which fellowship is meeting on a particular Sunday night you can inquire via the contact portion of this website or on our facebook page and App.
Wednesday Night–7:00 P.M.
Our Wednesday night services are for all ages. Our "Awaken" youth group holds services on Wednesday evening immediately following the praise and worship portion of the service.
Also, we have classes for girls and boys during the Wednesday night service.
"Jewel's" includes girls from 4-10 years old
"Royal Rangers" includes boys from 4-10 years